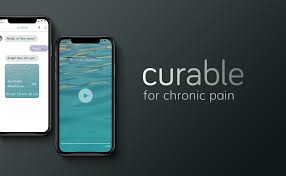 CHRONIC PAIN: A CYCLE OF STRESS AND PAIN
Resource Type: Graphic
Thumbnail:
Everyday stressors have more of an impact on the body than most of us realize. Once stressors are identified, the brain begins to put the body into a state of fight or flight, causing real, physical effects in the body.
Over time, the brain and central nervous system learn to continue to put the body into a painful state, which repeats the pain cycle.
The Curable team utilized their knowledge of modern neuroscience to visually depict the stress-related chronic pain cycle. Please note that modern neuroscientists are still working to understand all the details of this cycle, but we believe this visual will help you grasp the concept on a deeper level.
Thoughts:
Nice graphic from Curable
Links:
https://storage.googleapis.com/curable-www/images/web/curable-poster-chronic-pain_a-cycle-of-stress-and-pain.pdf
https://www.youtube.com/channel/UCKm2fyU9vvsl__2CRAArv1w
https://www.instagram.com/curablehealth/
https://twitter.com/curablehealth?lang=en