73 Cents - a Film about Regina Holliday
Resource Type: Film
Thumbnail:
Regina Holliday, artist and founder of the Walking Gallery, paints a mural in 2009 after the death of her husband and the start of her advocacy.
73 Cents from Eidolon Films on Vimeo.
Thoughts:
Inspiring. Eleven minutes of value.
Links:
AARP videos: Male Caregivers
Resource Type: Videos
Thumbnail:
In many respects, male caregivers resemble their female counterparts. Yet, men, be more uncomfortable with hands-on personal care, although such intimate interactions can be difficult for caregivers of any gender. They say they are less likely to open up to others when they feel stressed or overwhelmed by caregiving responsibilities.
Thoughts:
Set of six short videos about men as caregivers
Links:
http://videos.aarp.org/search?q=male%20caregiving

Alcohol Abuse Among the Elderly
Resource Type: website
Thumbnail:
Aging.com serves as a resource to help seniors and their families learn more about the specifics of planning for their later years. From aging in place to insurance to government programs, they've got what you need to know to continue enjoying a long, healthy life.
The National Council on Alcohol and Drug Dependence points out that up to 11 percent of elderly hospital admissions are because of drug- and alcohol-related issues.
Learn more from the National Council for Aging Care
Thoughts:
Comprehensive, up-to-date. More resources at this site.
Links:
https://www.aging.com/alcohol-abuse-amongst-the-elderly-a-complete-guide/
Alzheimer's Reading Room
Resource Type: website
Thumbnail:
'The Alzheimer's Reading Room is the number one source of high quality expert information for the entire Alzheimer's and dementia communities. The goal of the Alzheimer's Reading Room is to help everyone to better understand, cope, and communicate with a person living with dementia. The Alzheimer's Reading Room Knowledge Base is searchable and contains more than 5,000 articles. These articles were written to answer questions, and provide solutions to the problems that caregivers face in Alzheimer's and dementia care.
Thoughts:
Rob DeMarco's constantly updated website provides an easily searchable repository of resources about Alzheimers and dementia. Articles are vetted and usable. I've never seen better. Wish I had moire time to browse.
Links:
https://www.alzheimersreadingroom.com/

American Chronic Pain Association
Resource Type: Website
Thumbnail:
Since 1980, the ACPA has offered peer support and education in pain management skills to people with pain, family and friends, and healthcare professionals. The information and tools on our site can help you to better understand your pain and work more effectively with your health care team toward a higher quality of life.
ACPA Mission: To facilitate peer support and education for individuals with chronic pain and their families so that these individuals may live more fully in spite of their pain. To raise awareness among the health care community, policy makers, and the public at large about issues of living with chronic pain.
Thoughts:
Rich resource with Pain Management Tools: Self-Management, ED visits, Communication, etc
Links:
https://www.facebook.com/The-American-Chronic-Pain-Association-113362482021895/
https://www.youtube.com/watch?v=B3CjcsOtwkQ&list=PL3b5rra5yuj3oUpsjAa4oep8agYIO0buZ
https://www.pinterest.com/theacpa/

Atlas CareMaps
Resource Type: Tools
Thumbnail:
Caregiving happens within an ecosystem. Caregivers and the ones they care for are situated in systems of support, connected to others through networks and webs of relationships, shared experiences, and interactions.
At Atlas of Caregiving, we believe that in order to improve systems, we must first understand them. In this spirit, we've made it our mission to create practical tools that build on our understanding of the experiences of family caregivers while helping families and professionals better understand, and ultimately improve, their own lives. The first of these tools is the CareMap.
On this site, we have provided in detail  all the instructions and support you will need to draw your own CareMap.
On the Draw Your Own CareMap page, you will find a video that walks you through using the CareMap tool. You will also see Key Features and Tips.
On the Hand-Drawn CareMaps page, we have provided you video and instructions on how to draw a hand-drawn CareMap.
All CareMap instructions are available in Spanish, too. For the hand-drawn instructions, click here.
Thoughts:
Nice
Links:
https://atlasofcaregiving.com/practical-solutions/atlas-caremaps/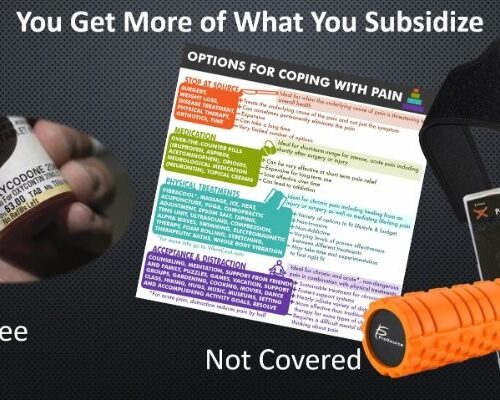 Attacking the Opioid Crisis on a Budget
Resource Type: Article
Thumbnail:
Political talk is cheap, substance abuse programs are expensive, and the nature of the crisis demands fast action. Sadly, while an official 'public health emergency' declaration helps, it doesn't give a quick infusion of cash to help embattled front line substance abuse workers. To allocate funds, the Health and Human Services (HHS) budget (that currently cuts $4B in funding) must be revised so that Congress has funds to allocate. As it looks like the crisis will continue to be fought on a shoestring, in addition to immediate definitional changes to access existing funds, it's time to get the biggest bang for addiction intervention bucks: prevention innovation.
Thoughts:
Interesting. Innovative
Links:
https://www.linkedin.com/pulse/public-health-emergency-requires-innovation-attacking-amy-baxter-md/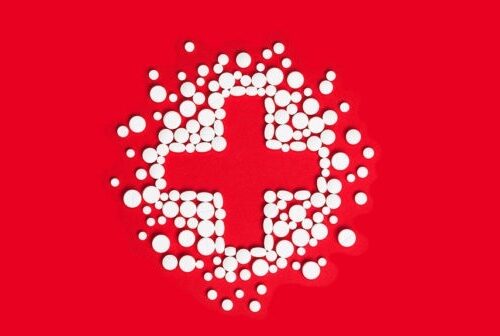 Avoid the Hospital Opioid Trap
Resource Type: Article
Thumbnail:
The surgery went well. But now, a year later, the patient is still in trouble.
The problem is neither the surgery nor some mysterious postsurgical complication. It's those pills in his pocket—the opioid painkillers first prescribed in the hospital. When he was discharged, he took home a renewable prescription…and still is taking the pills. He feels like he needs them. And he's not alone. Medical or dental surgery often is the trigger for a long-term opioid dependency.
The truth is, it's not primarily the post-op pain that leads to depen­dency—it's the drugs themselves. And that's a tragedy because there is growing evidence that long-term use of opioids actually can increase the body's sensitivity to pain.
Thoughts:
The article focuses on how to avoid opioids when having surgery. The pain management techniques are sound.
Links:
https://bottomlineinc.com/health/acute-pain/avoid-hospital-opioid-trap

Buzzy Drug-Free Pain Relief, MMJ Labs
Resource Type: Website
Thumbnail:
MMJ Labs was established in 2006 by pediatric emergency physician and pain researcher Amy Baxter. Inspired by the need to control needle pain, Dr. Baxter set out to develop reusable, physiologic products for home and hospital. Initial R&D funded by the NIH launched the flagship product Buzzy®, a palm sized device combining cold and vibration. When placed "between the brain and the pain", the competing stimuli can eliminate or inhibit pain.
Since the official product launch in 2009, Buzzy® has been used by over a quarter million patients. Buzzy is in over 5,000 hospitals and clinics, with 75,000 units sold. With multiple patents and FDA 510 clearances for controlling pain from IVs, blood draws and cosmetic injections, muscle injury and myofascial trigger point pain, the company has broadened the product line to include VibraCool Sport Therapy and DistrACTION®products.
Thoughts:
Looking for drug-free pain relief research and resources. This is the place.
Links:
https://www.facebook.com/buzzyhelps
https://www.twitter.com/buzzyhelps
https://www.twitter.com/buzzyhelps
https://www.youtube.com/channel/UCNTcB7DuduVfOFh-4gl6YLw

Care Transitions
Resource Type: Article
Thumbnail:
Journal of The Society for Post-Acute and Long-Term Care Medicine. Mary Anne Sterling has several columns here: Mobilizing Former Caregivers and Adults Daughters: Our Nation's Front Lines of Caregiving in the Era of Alzheimer's
Thoughts:
Links:
http://www.caringfortheages.com/transitions
Caregiver Statistics: Demographics
Resource Type: Article
Thumbnail:
65% of care recipients are female, with an average age of 69.4. The younger the care recipient, the more likely the recipient is to be male. 45% of recipients aged 18-45 are male, while 33% of recipients aged 50 or higher are male. [National Alliance for Caregiving and AARP. (2015). Caregiving in the U.S.]
Upwards of 75% of all caregivers are female, and may spend as much as 50% more time providing care than males. [Institute on Aging. (2016). Read How IOA Views Aging in America.]
Male caregivers are less likely to provide personal care, but 24% helped a loved one get dressed compared to 28% of female caregivers. 16% of male caregivers help with bathing versus 30% of females. 40% of male caregivers use paid assistance for a loved one's personal care. About 14.5 million caregivers are males out of the 43.4% who care for an older family member. [National Alliance for Caregiving and AARP. (2009). Caregiving in the U.S.]
Thoughts:
Rich source of statistics
Links:
https://www.caregiver.org/caregiver-statistics-demographics

Caregiving.com
Resource Type: Organization
Thumbnail:
When you care for a family member or friend, we care for you. We're a community of supportive individuals caring for a family member or friend. We care for parents, spouses, siblings, grandparents and anyone we consider family. We care for you before, during and after caregiving. Create your free account to join our daily, weekly and monthly chats, to start your blog and to connect with others who understand.
Thoughts:
As a caregiver I find caregiving.com to be varied and deep. I especially like the 6 stages of caregiving (I May Help, I am Helping, My Role Has Ended, etc.) I was delighted to hear a podcast on caregiver sexuality. Denise Brown leads this fine effort.
Links:
https://twitter.com/caregiving
https://www.facebook.com/CaregivingSupport/
Carium
Resource Type: App
Thumbnail:
Carium guides users to better health by getting to know them and their goals and leveraging behavioral medicine expertise to provide personalized guidance, support, and resources. Carium enables stronger connections with family and caregivers so they can be involved and stay informed as a patient's proxy, and with doctors, fitness coaches, and others who contribute to a users' health so they're on the same page and easy to reach.
Thoughts:
Carium gains a comprehensive view of each user — through clinical EMR data, patient-generated data from wearables, the environment, and questions offered at contextually relevant moments — and provides personalized, timely notifications and actionable insights. Carium also facilitates asynchronous care delivery through voice, text, photos, and video.
Links:
Carely
Resource Type: App
Thumbnail:
A social caregiving application that brings families together around the care of their loved ones.
Thoughts:
Nice community/family relationship toolkit
Links:
https://www.facebook.com/CarelyApp/

CDS Connect
Resource Type: Website
Thumbnail:
The CDS Connect Repository follows AHRQ's mission of focusing on evidence-based care, by identifying and codifying new evidence-based standards of care as CDS artifacts. These CDS artifacts address the domain of cholesterol management and are being extended in 2018 to support pain management and opioids. These artifacts will be piloted in a live clinical setting to refine and evaluate the effectiveness of the Repository and its processes around artifacts and their development. 30+ organizations and individuals participate and guide the development of the Repository through our external workgroup.
Thoughts:
Tackling the challenge of technology that supports the relationship of patients and clinicians as they make medical decisions
Links:
https://cds.ahrq.gov/cdsconnect